Intranasal Epinephrine (NS-002)
Access to Epinephrine is a priority for reducing Anaphylaxis. Intranasal Epinephrine aimed at assisting in acute emergency situations.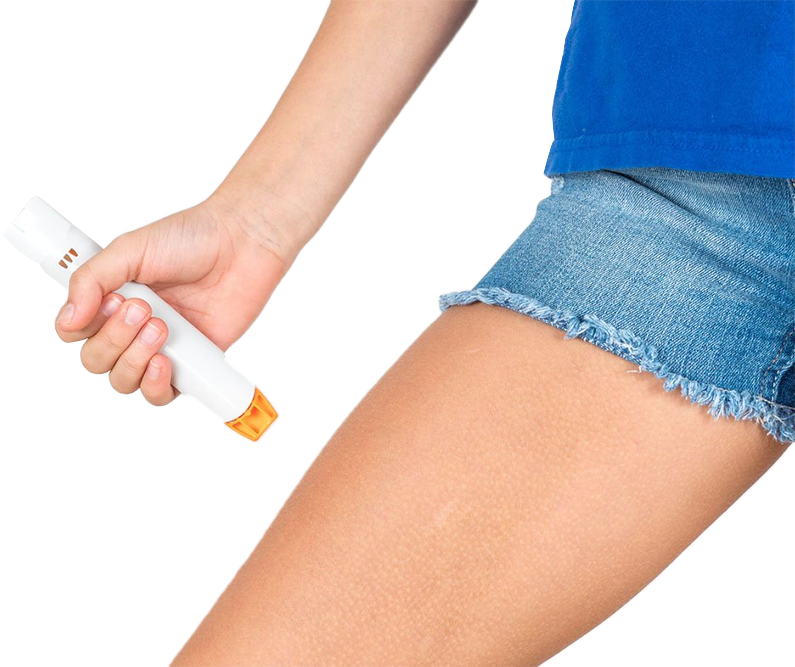 Definition: Severe allergic type 1 reaction. Life threatening.
Prevalence: 1.5 % of the US population suffer an event each
(500,000 cases annually)
Cost of treatment 4 B annually
Mortality rates 1.2 % per episode, 30 % recurrence risk lifetime
Epinephrine IM or IV is the first line treatment.
Nasus Pharma presented clinical results of intranasal epinephrine in EAACI, July 2022, Prague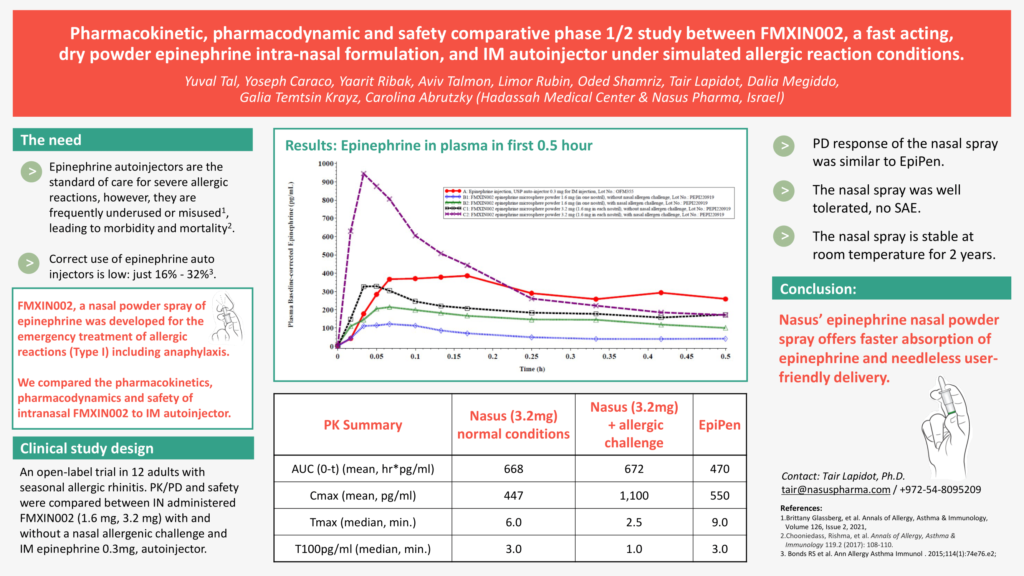 Contact us for more information
To request more information , please submit your contact details below: